혜정산업(주)
PRODUCTS
Greenfoam - 303 / Greenfoam - 603
GREENFOAM - 303 / GREENFOAM - 603
Alcohol Resistant Aqueous Film Forming Foam ( AR/AFFF 3%, AR/AFFF 6% )
Features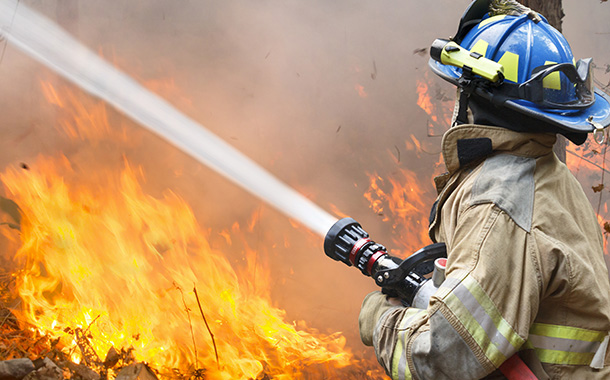 GREENFOAM-303 and GREENFOAM-603 are specially formulated from fluorochemical surfactants, hydrocarbone surfactant and a high molecular weight polymer. They form a vapor suppressing aqueous film on hydrocarbone type fuels or a polymeric membrane(gel mat) on polar solvent fuels.
They are intended for use at a proportioning rate of 3% on hydrocarbon fuel fires, such as gasoline, kerosene, diesel, etc. GREENFOAM - 303 is designed for use at a 3% proportioning rate on polar solvent fires, such as alcohols, ketones, esters, ethers, etc. GREENFOAM – 603 can be used at 6% proportioning rate on water-soluble fuels fire and 3% ~ 6% proportioning rate on hydrocarbone type fuel fire.
ID
Proportioning Rate
Minimum using temperature
Fuel type
GREENFOAM - 303
3%
-10℃
Hydrocarbon liquid fuels fire, polar solvent (water-soluble) fuels fire
GREENFOAM - 603
6%
-10℃
| Properties | Data |
| --- | --- |
| PFOS, PFOA | No contained |
Do not include environmental hormones, PFOS / PFOA.
Excellent wetting characteristics to extinguish Class A Fires.
Suitable for paint factories, liquor manufacture factories, solvent handling stations and etc.
Exceptional performance for rekindling resistance, extended vapor suppression.
Precautions
Keep the container or tank for storage sealed so as not to be contaminated by other substance, expecially water.
Keep the contains out of the sun and pay attention to severe temperatures.
The foam should not be mixed with old foam concentrate.
Due to high viscosity, need to be stored in insulation storage facility.
Package
Approval and Listing
Type Approval (Korea Fire Institute)
* AR/AFFF : Alcohol Resistant Aqueous Film Forming Foam